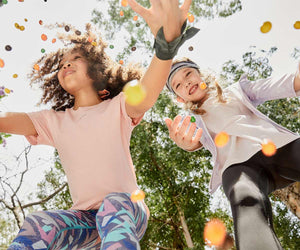 Redefine Kids' Activewear
moodytiger is a premium-quality activewear brand inspired by and created for our children. 
We are sure that perfect activewear lets you move with ease, comfort and support. That's why moodytiger uses only high performance fabrics that are definitely the most comfortable, multi-functional and stylish. 
moodytiger supports all the kids who love exploring, going on adventures and to help them enjoy their voyage through the way we designed super comfy and multi-functional activewear sets.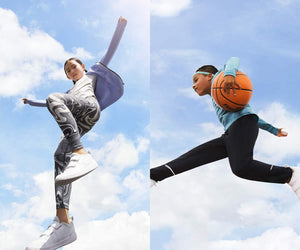 Let our kids live their active life burden-free.
Doesn't matter if your kids are into sports or just love to be active and explore, moodytiger will be a surprise for them.
We have been developing our approach to produce the best activewear for your kids. We are selecting only great, multi-functional fabrics: super stretchy, lightweight and breathable, fast-drying, sweat-wicking… Fabrics you can wear to treat your skin to the most comfort.
Brizi®
Enjoy sun protection UPF 50+ and very high UV resistance together with cooling technology in our innovative brizi ™ fabric. Meet our Breezy Leggings, they will keep you comfy and cool, fresh and never stick the whole way through.
Blockmax®
This fabric is non see through and is perfect for gym-to-swim kids, so they won't be worried about getting wet and can stay confident at sports or play. It is light, breathable, elastic, and has super UV resistance, which can block more than 99.9% of harmful ultraviolet rays.
illucra®
Our super lightweight and breathable fabric we are proud of. It is great at sweat wicking and fast drying. It's also famous for its cool feeling and strong sun protection function.
Safe and Certificated
Our products follow strict procedures and are free from harmful chemicals, certified with European Union Environmental Textile Association OEKO-TEX100.
Be an eco lover
We do love to pack all your orders with love and warmth at the same time realizing how important it is to use the right packaging.
moodytiger cares.
That's why your order you receive in our environmentally friendly paper bags and boxes with FSC certified (Forest Stewardship Council) that absolutely do not harm wildlife.
The Best Children's Activewear Brand 2020 by The LUXlife Magazine
moodytiger is a stalwart believer of improving children's wearing experience with the use of high-tech fabrics. With endless effort to pursue such belief, moody tiger has won the Parent & Baby awards 2020 as well as the Best Children's Activewear Brand 2020 by the LUXlife magazine.
moodytiger Community
As a global brand of kids activewear, moodytiger is building a strong brand community. We value all our loyal customers and supportive fans across more than 100 countries. You can also be a part of it and join our community in one of the convenient social networks.
shop bestsellers