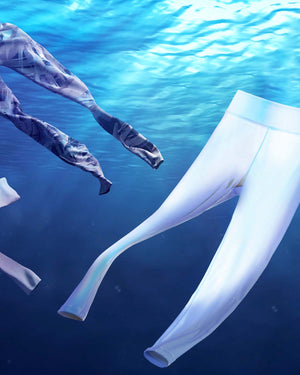 Ever Cool, Designed for Summer
The perfect summer breezy leggings to keep you fresh, cool and comfy during outdoor activities.
Cool-feeling & Breathable
Constructed with special designed yarns and advanced sewing technology, Brizi® keeps the hot air outside and cool down your body.
Super Stretchy & Ultra Lightweight
High performance four-way stretch structure gives our breezy leggings excellent shape retention, while the innovative fabric enables our breezy leggings to be super lightweight.
PLAY HARD, NO SWEAT.
Fast-Drying & Sweat-Wicking Fabric
Our innovative quick-dry Brizi® fabrics effectively wick sweat away to keep little ones dry and comfy 24/7.
ENJOY THE SUN SAFELY!
UPF50+, Ultimate Sun Protector
Equipped with special dying technology, our breezy legging can effectively block out more than 98% of the sun's harmful rays.
★★★★★

I'm a very sportive girl, and I'm very happy with my new breezy legging and top from moodytiger! Its very soft material and feeling cool when I do my work outs! I can recomment it to everyone!

@dyonneboots
★★★★★

This weekend, I took my new leggings from moodytiger out for a spin on the tennis courts. Felt so awesome and looked good 👍🙂

@thegodardgirls
★★★★★

Racing into the weekend! Always so soft and cool for this Texas heat this summer!

@dezandgray
★★★★★

Love these light evenings and sunshine ☀️ Also, I love this little set on Finley! It's super cute; and so soft and comfy.

@fashion_by_finley
★★★★★

I can not recommend the breezy leggings enough! They are super soft , super comfy and look amazing!

@lil_miss_neave